About me
My bio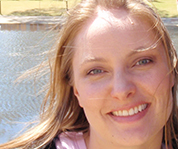 I have been drawing and writing since I was about 8 years old.  It has been a lifelong dream of mine to be an artist and a published author.
I have taken several classes in pastels and shown my student work in a gallery in Grand Lake, Colorado.  I have also shown my work in a gallery on Sante Fe in Denver, Colorado for the "First Friday" art walk.  In addition, I continue to show my work as a member of the Colorado Artist Guild and have donated prints and originals to fundraisers for local non-profits.
I just published a childrens' book in August, 'Frieda Tails Volume One: Frieda Goes to Town & Frieda, Jack, and the Box'. I plan to start working with my illustrator, Marty Petersen, in 2013 on Volume Two. In addition to working on children's stories about Frieda the Fox, I continue to write poetry and work on several fiction novels. I hope to publish a collection of my poetry and one or two novels in the future.
My mission
It is my belief that God gives each of us different talents and I am thankful for the artistic gifts that He has given me. It is my goal to communicate these God-given gifts with others through my artwork, my stories, and my poetry. I hope that by sharing these talents, I can honor the One who gave them to me. Through the distribution of my artwork, stories, and poetry, it is my desire to give enjoyment, encouragement and spiritual enlightenment to those who may receive my creations.
If you are interested in purchasing a print or original, please contact me.  You can find my contact information on the Contact page.